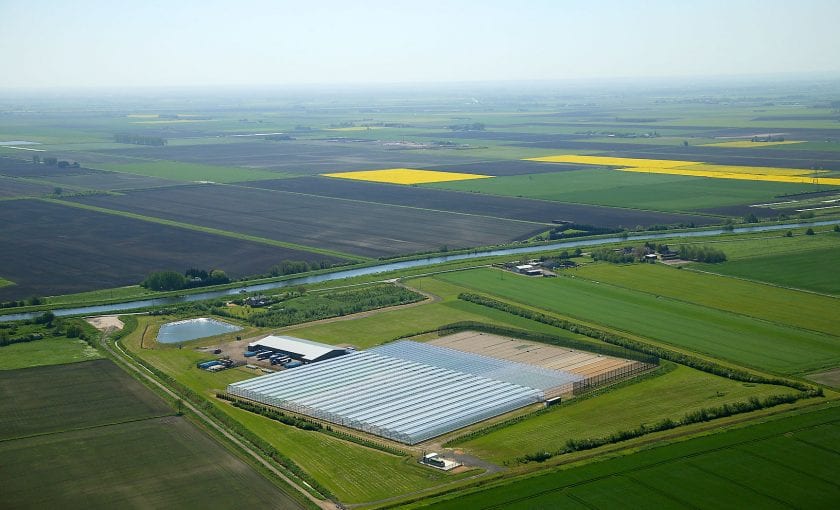 LOCATION
The greenhouse is located at the heart of our salad growing area, minimising the distance and time taken to transport plants to the fields, improving quality and reducing our impact on the environment as a result.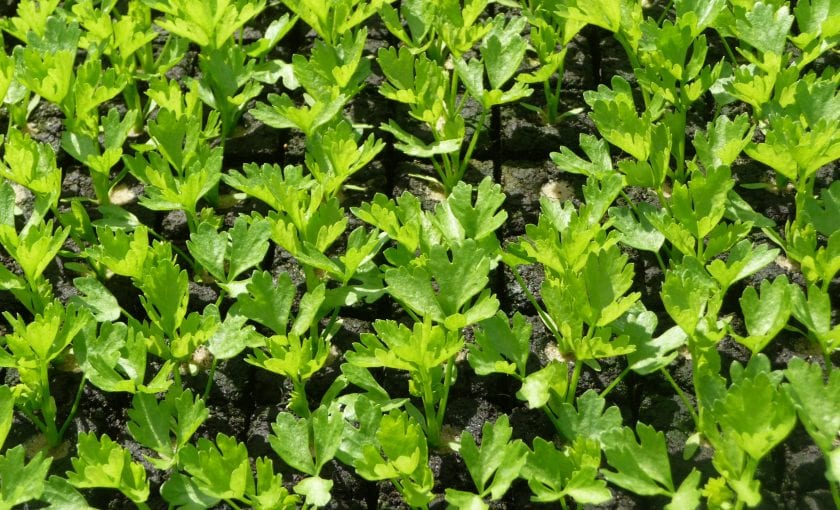 CROPS
With 2 ha of covered greenhouse, the nursery uses state of the art technology to raise over 130 million plants each year; over half our requirements for our Lettuce & Celery crops.
Sowing starts in December for planting out in the field mid-February onwards. The greenhouse is then empty by end Aug when annual maintenance takes place, ready to start sowing again in December.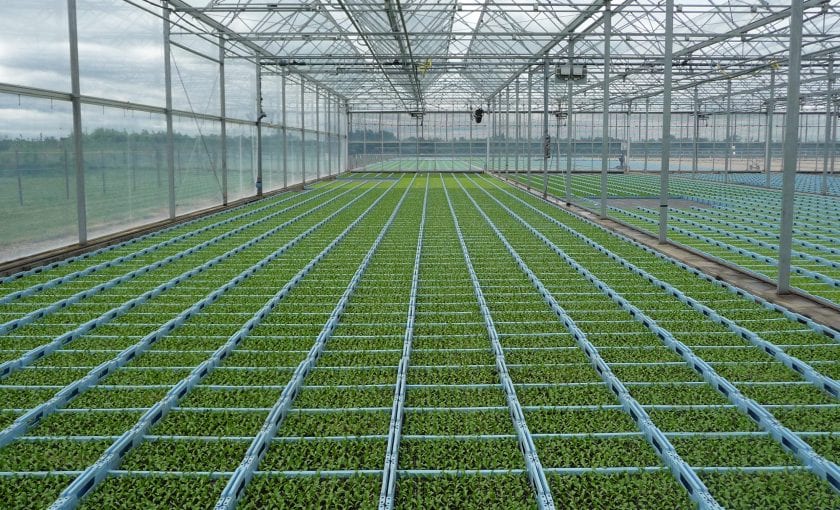 CONSTRUCTION
The structure of the greenhouse is covered with F-Clean, the same material as is used for the Eden Project domes. It allows high UVA and UVB light transmittance which improves plant quality; it is also self-cleaning, non-flammable and weighs a considerably less than glass.
The Widespan section opens up like a butterfly (as per conventional greenhouses), whilst the Air 2000 roof opens completely allowing plants to harden off prior to transplanting.